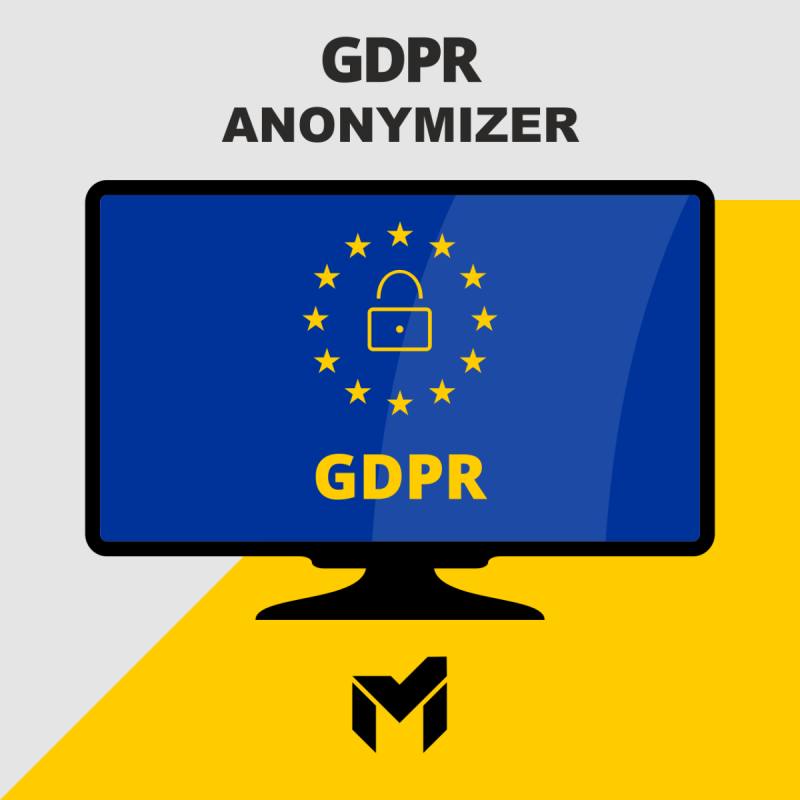 Compatibility
Open Source (Community) 2.1, 2.2
There is nothing more sensitive and valuable than personal data. Therefore, the General Data Protection Regulation (GDPR) comes to the scene. And we are ready.
Follow GDPR legislation.

Clear and simple user-friendly process.

Reliable anonymization process.
Details

Reviews

Key Features

Changelog
Details
New era of data protection
Every user has an amount of information provided to the store. Whether he is a newsletter subscriber, one-time buyer or have a full customer account. The new GDPR regulation enables anyone to ask for removing all his data from the store. And this is what our module is coming to help with.
Data removal process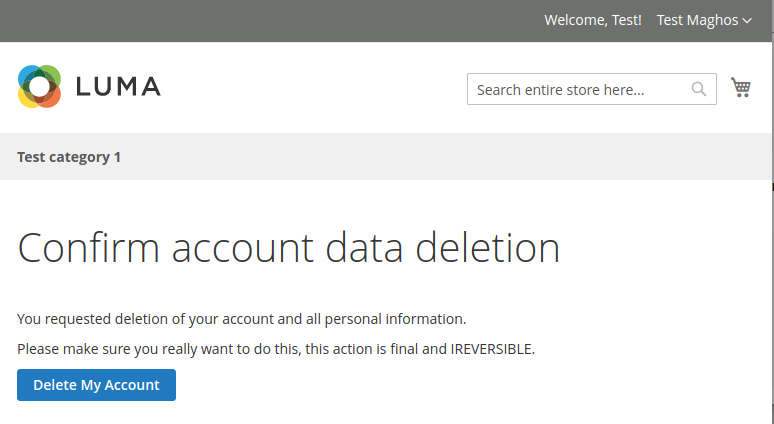 After installing the module, a new link for removing all personal data appears in the store footer. In this time, the same link appears in the customers account with the ability to remove all personal data including the whole account for registered users.
When the process is triggered, the user receives an email to confirm the email address validity and link to start the removal process. After confirmation, there is one more dialog asking whether the user is sure to remove all data from the store. This is the last chance to stay in. Otherwise, the removal process starts.
The removal process completely removes customer account if there are any, newsletter and other subscriptions and at last, it anonymizes all purchase documents. This anonymization process replaces all users data with the placeholder ('Anonymized' by default) which is supposed to be set up in module configuration.
E-mail templating
There is one more feature included and it is fully customizable confirmation email templates. So, the admin can make his own email containing individual texts (GDPR brief explanation etc.)
We put simplicity and usability of our modules in the first place. There is a guide containing all setup and removal steps with relevant screenshots. The easy to setup and effective extension is ready to cover all your GDPR needs.
Key Features
Follow GDPR legislation

The extension is designed to enable the Magento store to follow the GDPR legislation.

Clear and simple user-friendly process

The anonymization process is simple and user-friendly from the very first step

Fully customizable extension

Verify e-mail templates are fully editable

Individual anonymization placeholder supported

Reliable anonymization process

The extension removes all customer data including user account, subscriptions etc.

All user data in purchase documents like orders, invoices, credit memo etc. are replaced with a placeholder
Reviews
Key Features
Follow GDPR legislation
Clear and simple user-friendly process
Fully customizable extension
Reliable anonymization process
Changelog
2.0.4
fixed issue with newsletter subscribers not being deleted
added payment anonymization
added IP anonymization
2.0.3
fixed issue with anonymization of virtual orders (patch submitted by Nikolay B. thank you!)
fixed issue with email templates in multi-store setup (patch submitted by Lars R. thank you!)
2.0.2
additional translations added
2.0.1
minor configuration amends
2.0.0
Certified Magento developers
We are an enthusiastic team of Magento developers experienced with fixing, editing, enhancing and developing custom solutions for this system with many years of experience. We have satisfied customers all over the world!
Continual innovation
We continuously extend our modules functionality and apply latest innovative technologies into our development in order to bring you the best possible user experience.
Well-developed documentation
Each of our modules includes well-developed documentation. Simplicity and usability of our guides are in the first place. With their help, the installation and setup of your module will be fast and simple.